Supporting Advance Directives
Workstream 3
Workstream 3 addresses bipolar and the real-life implementation of advance decision-making as persons with bipolar strive to provide guidance for their own treatment, through a combination of empirical and conceptual research. In keeping with the Mental Health and Justice project as a whole, this work-stream brings together clinical, legal, philosophical, and service user perspectives. This research is led by Dr Gareth Owen and Dr Tania Gergel.
Many people with bipolar say that often, when becoming unwell, they lose the ability to recognise that they need treatment or hospital admission. Delays in treatment and/or admission can mean the individual is left to become more unwell and, in many cases, act in a way which is damaging to themselves. A self-binding directive (SBD) is a form of advance decision making, written by someone with bipolar, with the help of their care team and, if they like, their family/friends. It explains what usually happens when they become unwell and what sort of treatment is generally helpful. Most importantly, it aims to make sure that a person receives this treatment, even if they no longer have the ability to recognise the agreement made when well.
'I like this concept of legally binding advance decisions, and if I can make it… I would feel safer, and it's wonderful, I think, what you're doing here.' (Service User)
Well I think it empowers people to take a lot of responsibility for keeping themselves well and for….. their seeking out or accepting treatment when they're starting to relapse.'  (AHMP)
Although advance decisions or directives are already part of law in many countries and there is widespread support for their use amongst service users, clinicians and policy-makers, large gaps remain between policy and practice. In particular, there is minimal formal provision for service users to express advance requests for treatment. A key principle within our project is that service users' personal experience of their own health management is an extremely valuable resource, which is currently being under-utilised.
'these people are the expert in their own illness …..you know, and the impact that that has with their life.' (AHMP)
'it can help families to come together around the illness' 
(Family member of someone who has a mental illness) 
Our group has started with a theoretical model of how an SBD might work which takes into account key legal, ethical and clinical difficulties. The first phase of the project has involved a review process. This has included conducting a survey amongst those affected by bipolar as part of an ongoing research partnership with Bipolar UK and a systematic research literature and practice review.
In the second phase we developed an understanding of the process of drafting an SBD with structured consultation with over 90 relevant stakeholders. This resulted in co-production of a process model as well as a model SBD template – the 'PACT'. The PACT has been supported by the UK's leading bipolar charity.
The final phase of the research involves an in-depth study of the implementation of a version of the PACT within in a London mental health service. We provide training to the clinical teams and monitor and support the study throughout. This implementation study has featured in the UK government's white paper on 'Advance Choice Documents'.
This final stage also involves writing up the conceptual work around law, capacity and personhood which has been developed during the course of the Project.  We aim to publish pieces on topics including: 'Personally-guided Capacity Assessment'; cognitive changes and values within bipolar illness; philosophical ideas surrounding personal identity examined in the context of advance decision-making and fluctuating capacity.  A workshop on personal identity and capacity is planned for 2021. Bethlem Gallery artist Beth Hopkins has linked with our research and produced sculptural pieces capturing self-binding.
We are also collaborating with colleagues in Cardiff, Germany, and New Zealand to advance ideas on advance decision-making within the legal and perinatal contexts.
Project goals include:
Impacting on law reform relating to advance decision making and fluctuating mental capacity and service implementation of advance decision-making in bipolar.

Enriching medico-legal and ethical conceptualisation of mental health advance decision-making and personal identity, particularly in relation tobipolar. 

Creating innovative research methodologies through interdisciplinary approaches and the inclusion of lived experience.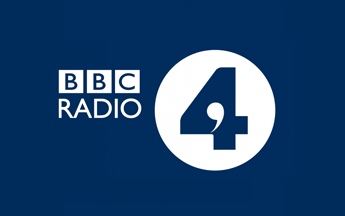 On Tuesday 17 May 2022 at 16:00, a BBC Radio 4 documentary will air, looking at Advance Directives, and feature Dr...
Beth Hopkins
Self-binding directives through making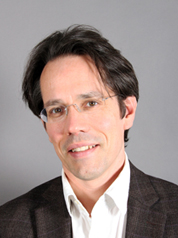 Gareth Owen
Principal Investigator for the MHJ project
Reader at the Institute of Psychiatry, Psychology and Neuroscience, KCL and honorary consultant psychiatrist, King's Health Partners. Gareth is an academic psychiatrist with expertise in mental health, ethics and law as well as policy. He co leads workstreams 3 and 6 and contributes widely across the research network. Gareth chairs the MHJ academic management group.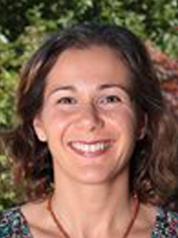 Tania Gergel
Co-lead
Dr Tania Gergel is a Senior Research Fellow in the Department of Psychological Medicine, KCL, and a philosopher with expertise in Philosophy of Psychiatry and Mental Health, Ethics and Law.  Special areas of interest include: phenomenological and qualitative research; advance decision-making and decision making-capacity; the ethics of coercion and leverage within psychiatry; personhood and mental disorder; integrating lived experience into research; and, stigma. Her main role within MHJ is as Co-lead on all aspects of workstream 3.  She also contributes widely across the research network within the MHJ Academic Management Group, as Co-chair of the Service User Advisory Group, and as Editor of the Mental Health and Justice Special Issue.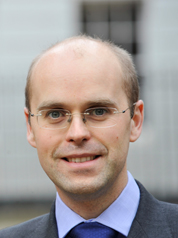 Alex Ruck Keene
Core member
Barrister at 39 Essex Chambers, Visiting Professor at the Dickson Poon School of Law, KCL, and Visiting Senior Lecturer at the Institute of Psychiatry, Psychology and Neuroscience, KCL. Alex has expertise in mental health and capacity law, policy and guidelines. He works as a senior legal researcher on workstream 6. He also provides legal monitoring of advance directive implementation and legal analysis for workstream 3. He contributes widely across the research network and leads on links with legal professional groups in the UK and New Zealand.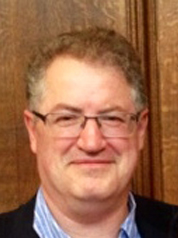 Larry Rifkin
Core member
Consultant psychiatrist Lambeth Home Treatment Team South London and Maudsley NHS Foundation Trust (SLAM) and visiting senior lecturer, KCL. Larry is a senior clinician in SLAM with expertise in affective disorder and crisis services. He will be clinical lead for the NHS implementation phase of workstream 3 as detailed in the letter from the medical director of SLAM. He will contribute widely across the research network.
Lucy Stephenson
Clinical research fellow
Lucy is an SpR in General Adult Psychiatry and Medical Psychotherapy on the South London and the Maudsley Training Scheme. She has a background in Philosophy of Psychiatry and is currently a Clinical Research Associate with the Mental Health and Justice project.