The McPin Foundation is a mental health research charity. We believe research is done best when it involves people with relevant personal experience that relates to the research being carried out.
We call this expertise from experience and integrate this into our work by:
Delivering high-quality mental health research and evaluations that deploy collaborative methods

Supporting and helping to shape the research of others, often advising on strategies to involve expertise from experience

Working to ensure research achieves positive change by influencing methods, practice, and decision making in mental health research.
Why is the mental Health and Justice project important?
The study addresses the central dilemma in mental health, ethics and law, which stems from the tension between protecting and respecting a person's decision making. As law in this area has a commitment to human rights and as international progress in the field happens, new challenges are arising and now is the time to take up this interdisciplinary challenge.
How are McPin and people with experience of mental health problems involved in this research?
The McPin Foundation coordinates a lived experience advisory panel (Service User Advisory Group or SUAG) of seven service-users, across the network of this project. The SUAG assists each MHJ Workstream in producing accessible and practical resources aimed at the public.
Thomas Kabir
Head of Public Involvement in Research
Thomas leads the Public Involvement in Research (PIiR) programme at the McPin Foundation. Thomas has a first degree in physics and a PhD in bioinformatics from University College London. Thomas's PhD focused on understanding how proteins bind to one another to form complexes. After completing his doctorate he worked as a mental health advocate for Mind in Camden. He also worked with Commissioning Support for London to support the establishment of Improving Access to Psychological Therapies services (IAPT) across London. From 2009 until 2014 Thomas was the coordinator of the national service user involvement arm of the NIHR Mental Health Research Network. Thomas has worked on a number of national public and patient involvement (PPI) in research initiatives including the 'Budgeting for Involvement' guide together with INVOLVE, and service user focused outcome measures. Thomas has also helped to produce several resources that aim to help people in receipt of welfare benefits receive payments for involvement work.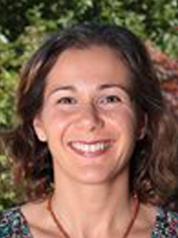 Tania Gergel
Co-lead workstream 3
Dr Tania Gergel is a Senior Research Fellow in the Department of Psychological Medicine, KCL, and a philosopher with expertise in Philosophy of Psychiatry and Mental Health, Ethics and Law.  Special areas of interest include: phenomenological and qualitative research; advance decision-making and decision making-capacity; the ethics of coercion and leverage within psychiatry; personhood and mental disorder; integrating lived experience into research; and, stigma. Her main role within MHJ is as Co-lead on all aspects of workstream 3.  She also contributes widely across the research network within the MHJ Academic Management Group, as Co-chair of the Service User Advisory Group, and as Editor of the Mental Health and Justice Special Issue.