Contested Assessment
Workstream 6
Workstream 6 addresses the legal and clinical evidence that makes the assessment of decision-making capacity in a proportion of cases contested or hard. It aims to advance satisfactory resolutions and educational interventions. This research is led by Dr Gareth Owen and barrister/academic Alex Ruck Keene.
There is currently a very strong challenge to the "functional" model of decision-making capacity ('DMC') embedded in many legislative systems, including those in England & Wales and Scotland.  At its highest, and as put by the Committee on the Rights of Persons with Disabilities, the challenge is that "[m]ental capacity is not, as is commonly presented, an objective, scientific and naturally occurring phenomenon. Mental capacity is contingent on social and political contexts, as are the disciplines, professions and practices which play a dominant role in assessing mental capacity."
We start from the point that there are circumstances under which individuals are (either temporarily or permanently) factually incapable of making decisions, and that mechanisms will always be required to respond to such factual incapacity – even if they are in due course retooled to focus on supporting the legal capacity of the individual.  For an overview of some of the debates in this area, see the early research article by Alex Ruck Keene, one of the members of the team.
There is no doubt, though, that there are many cases that arise under the current legislative regimes designed for this purpose whose resolution is difficult, and where outcomes at present – whether inside or outside the court room – all too often seem unsatisfactory.
This work stream will lay the groundwork to enable more satisfactory capacity assessments in these cases.  The model for such intervention, to be developed in conjunction with practitioners tasked to make such assessments as well as individuals with lived experience, is one which will be tailored to the current English legal regime (the Mental Capacity Act 2005) but which will be capable of adaptation to any framework where responses are needed to factual incapacity.
In the first phase of the project, we analysed all reported cases from the Court of Protection in England and Wales where factual incapacity has been in issue or substantively considered.   We did so in order to create a body of evidence against which to test hypotheses of what constitutes a satisfactory assessment.  This led to our first published article: Ruck Keene, A., Kane, N. B., Kim, S. Y., & Owen, G. S. (2019). Taking capacity seriously? Ten years of mental capacity disputes before England's Court of Protection. International Journal of Law and Psychiatry, 62, 56-76.
We added to that body of evidence by examining reported cases from Scotland and New Zealand for relevant differences arising out of their similar, but not identical legislative frameworks.  In the next phase of the project, we started to develop a typology of hard cases from both the cases decided by the Court of Protection and by purposeful sampling of "hard" cases from non-court settings using interviews with liaison psychiatrists, and legal practitioners from all three jurisdictions.  We also interviewed current and retired members of the judiciary in England and Wales who are or have been responsible for making the final determination of mental capacity for purposes of the Mental Capacity Act 2005.  Separately, the evidence gathered in our interviews enabled us refine our hypotheses as to what might be considered satisfactory resolution of such cases.   We tested our typology in a range of settings, including in two masterclasses, and with the SUAG.   
Our work in this phase led to research-led guidance for those assessing and reporting upon capacity, available at www.capacityguide.org.uk.  It also led to an article accompanying that guidance, and addressing the CRPD challenge in detail: Ruck Keene, A., Kane, N. B., Kim, S. Y., & Owen, G. S. (2023). Mental capacity—why look for a paradigm shift?. Medical Law Review.
Separately, our work upon capacity assessments in complex situations helped inform the work (led by Workstream 3) that fed into the independent review of the Mental Health Act 1983 as to advance decision-making.
The project had as its primary goal the production of practical and research-led guidance for those assessing and reporting upon capacity.   Secondary outputs included research papers and articles drawing upon the research conducted at the earlier stages of the project.
Ariyo, K., Kane, N., Owen, G., Ruck Keene, A.

(2023)

Interpersonal influences on decision-making capacity: a content analysis of court judgments.
Ruck Keene A., 

Kane N., 

Kim S., 

Owen G. 

(2023)

Mental capacity—why look for a paradigm shift?
Kane N., Ruck Keene A., Owen G., Kim S.

 (2022)

Difficult Capacity Cases—The Experience of Liaison Psychiatrists. An Interview Study Across Three Jurisdictions.
Front. Psychiatry 13:946234.
Pollitt, A., Benson, R., Ruck Keene, A., Pow, R. (2022)
A "just" approach to uncertainty in mental health and capacity practice and policy
From the Mental Capacity Law and Policy website: "In a slightly different 'in conversation with,' in that the tables...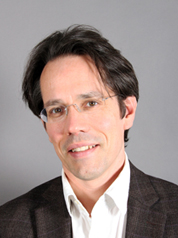 Gareth Owen
Principal Investigator for the MHJ project
Reader at the Institute of Psychiatry, Psychology and Neuroscience, KCL and honorary consultant psychiatrist, King's Health Partners. Gareth is an academic psychiatrist with expertise in mental health, ethics and law as well as policy. He co leads workstreams 3 and 6 and contributes widely across the research network. Gareth chairs the MHJ academic management group.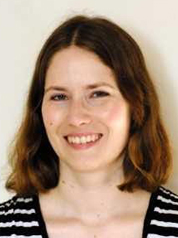 Nuala Kane
Core member
Nuala is a CT3 Psychiatry on the Maudsley Training Programme and a Clinical Research Associate with the Mental Health and Justice project. She has a background in philosophy of psychiatry and clinical interests in liaison and older adult psychiatry. She is a Mental Health Research UK MD(res) scholar and her doctoral project explores the role of the assessed person's beliefs and values in contested and difficult capacity assessments.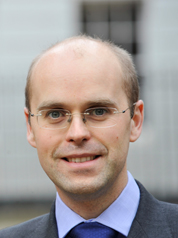 Alex Ruck Keene
Core member
Barrister at 39 Essex Chambers, Visiting Professor at the Dickson Poon School of Law, KCL, and Visiting Senior Lecturer at the Institute of Psychiatry, Psychology and Neuroscience, KCL. Alex has expertise in mental health and capacity law, policy and guidelines. He works as a senior legal researcher on workstream 6. He also provides legal monitoring of advance directive implementation and legal analysis for workstream 3. He contributes widely across the research network and leads on links with legal professional groups in the UK and New Zealand.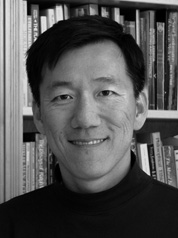 Scott Kim
Core member
Senior investigator, Department of Bioethics, National Institute of Health, USA. Scott has interests in decision-making capacity and methodological issues in empirical bioethics research. He will conduct research within workstream 6 and contribute widely across the research network.